Annual Graduate Symposium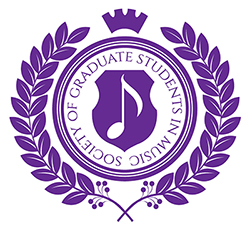 The Society of Graduate Students in Music at Western University is pleased to announce its 17th annual Graduate Symposium on Music, which will be held August 26-27, 2016. 
This year, our keynote speaker will be Karen Fournier, Associate Professor of Music Theory at the University of Michigan.
In its 17th year, the Western University Graduate Symposium on Music (WUGSOM) features graduate student papers from all across North America, ranging in topics from music theory, musicology, music education, ethnomusicology, composition, and performance. The symposium is an opportunity for graduate students to present their current research and to be exposed to the current research of their colleagues in music research, composition, and performance.
Past Events:
Our Annual Graduate Symposium, organized by our doctoral students, draws presenters from across North America and the UK.