Progressive Methods in Popular Music Education
June 8 - 9, 2018
This new symposium will provide a forum for Canadian and international teachers, musicians and scholars to gather in a process of knowledge exchange and discussion, leading to identification of future research areas and practice development around the use of popular music and associated pedagogies in music education. The symposium will be organized according to three strands: Diversity & Inclusion, Practice, and Culture & Society.
Instructor: Ruth Wright
Keynote Speaker Dr. Henry Giroux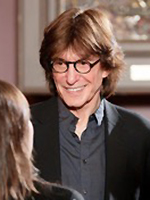 In conjunction with MayDay Group Colloquium 30, we are pleased to announce that Dr. Henry Giroux, renowned educator, critical theorist and critical pedagogue, will be the keynote speaker. Dr. Giroux currently holds the McMaster University Chair for Scholarship in the Public Interest in the English and Cultural Studies Department.
Conference Registration
Registration for the Progressive Methods Conference/Symposium is now available. Please follow the link below and complete your registration.

Please note that registration costs ($60 CAD for students, and $195 CAD for all other participants, presenters or not) are at the early bird rates. Early bird rates will be maintained until March 30.
Note: Registration for the Progressive Methods in Popular Music Education conference allows participants to attend sessions in the Mayday Symposium.
Conference Accommodation
We are offering two accommodation choices for the conference. The first is a hotel in central London, a 5 to 10 minute drive to the Don Wright Faculty of Music and the conference site (a shuttle service will be offered twice a day). The second are on campus accommodations, a 5 to 10 minute walk to the Don Wright Faculty of Music and the conference site. Details about options within the on campus accommodations are found below.
Hotel:
STATION PARK
242 Pall Mall Street, London ON
N6A 5P6
519 642-4444
Accommodation Rates with breakfast are $128 CAD. We have a limited number of 40 rooms reserved at this rate. Please make your reservation as soon as possible.
---
On Campus:
ESSEX HALL, WESTERN UNIVERSITY
1200 Western Road, London ON
N6G 5E3
1 888 661-3545
Accommodation Rates with Breakfast:
Semi-Private Suite Shared Accommodation - $66.00 CAD per person per night
Single Private Suite Accommodation - $82.00 CAD per night
Semi-Private Accommodation features four lockable bedrooms and two shared bathrooms between one, two or four people.
Single Private Suite Accommodation features single, lockable bedrooms and can be rented privately. Suites are equipped with two bathrooms, a small living room area, and kitchenette with a stove-top range, microwave, sink and refrigerator
---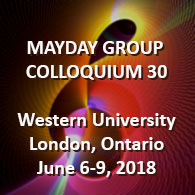 This symposium is scheduled to coincide with the MayDay Group Colloquium 30, June 6 - 9, hosted this year by the Don Wright Faculty of Music.