Robert Toft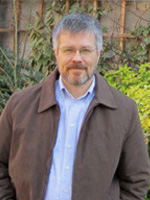 Professor
Office: TC 114
Phone: (519) 661-2111 x85104
Email: rtoft@uwo.ca
Robert Toft arrived at Western in 1989 and over the years has pursued a variety of musicological projects within the notion of "research informing practice." His scholarly interests focus on the performance practices of singing from the 16th to the 19th centuries, and he has given master classes on historical principles of interpretation at leading conservatories and music schools in Australia, Austria, Britain, Canada, Germany, Ireland, Switzerland, and the USA. He first became interested in coaching singers as a young accompanist (lute), who realized that early-music specialists could bring scores to life in exciting ways by rooting their performances in period treatises. Beyond historical performance, Robert works in the field of recording practices, and he has published a monograph on 1960s popular music, Hits and Misses: Crafting Top 40 Singles, 1963 - 1971.
 
He has written five books on the history of singing and is currently completing a text on recording classical music for Focal Press. His most recent books, practical guides to singing based on his many years of research and vocal coaching, have been widely praised by performers and scholars. Bel Canto (2013) has been described as "revolutionary" and "a must-read for singers, teachers of singing, vocal coaches, and conductors," while With Passionate Voice (2014) has been noted for its "unique blend of profound, searching scholarship [and] inspired application for teaching and guiding young performers." In addition, two articles have been anthologized in collections of "the most important and influential published articles" that have "shaped" their respective fields (historical performance and popular music).
 
In 2015, together with Dame Emma Kirkby and Nicholas Clapton (Royal Academy of Music), Robert organized and taught in a summer school devoted to the historically informed performance of vocal repertoire written between the sixteenth and the early nineteenth centuries. Held at the Royal Irish Academy of Music (Dublin), the week-long program attracted advanced students and emerging professionals from Canada, France, Germany, Hong Kong, UK, and the USA.
 
His scholarly and practical work has received international awards, most recently a Distinguished International Visitors Fellowship funded by the Australian Research Council for work at the Centre of Excellence for the History of Emotions in Sydney and Melbourne. In Canada, the Social Sciences and Humanities Research Council recognized Robert's unique combination of scholarship and performance with a research-creation grant for the project "From Research to Public Performance: Historically-Informed Re-Creative Singing."
 
His record label, Talbot Productions, has recently issued its first recording, Secret Fires of Love, a collection of 16th to 18th-century songs in historically appropriate vocal styles. It features Australian tenor, Daniel Thomson, Canadian lutenist/guitarist, Terry McKenna, and German harpsichordist, Thomas Leininger under Robert's musical direction in a program ranging from an anonymous 16th-century villanella to cantatas by Albinoni and Conti.
For more information on Robert's work on the historically informed singing, visit www.belcantohip.com.