Robert Toft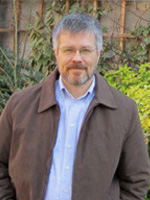 Professor
Office: TC 114
Phone: (519) 661-2111 x85104
Email: rtoft@uwo.ca
Robert Toft arrived at Western in 1989 and over the years has pursued a variety of projects within the notion of 'research informing practice'. He has been involved in the performance practices of singing for most of his career and has given master classes and lectures on historical principles of interpretation at conservatories and universities in Austria, Australia, Canada, Germany, Ireland, Switzerland, UK, and the USA. He first became interested in coaching as an accompanist (lute), when he realized that he could help singers animate songs in exciting ways by rooting their performances in period treatises. In the early 1980s, very few researchers studied historical approaches to singing, and so he embarked on a long and rewarding journey to base his vocal coaching on older principles of interpretation.
Along the way, he wrote a doctoral dissertation and published five books on the history of singing:
Aural Images of Lost Traditions: Sharps and Flats in the Sixteenth Century (1992)
Tune thy Musicke to thy Hart: The Art of Eloquent Singing in England 1597-1622 (1993)
Heart to Heart: Expressive Singing in England 1780-1830 (2000)
Bel Canto: A Performer's Guide (2013)
With Passionate Voice: Re-Creative Singing in Sixteenth-Century England and Italy (2014)
In 2015, together with Dame Emma Kirkby and Nicholas Clapton (Royal Academy of Music), Robert launched the first international summer school devoted to historically informed approaches to the old Italian style of vocal delivery known as bel canto (held at the Royal Irish Academy of Music in Dublin).
His scholarly and practical work also has received international awards, most recently a Distinguished International Visitors Fellowship funded by the Australian Research Council for a two-month visit to the Centre of Excellence for the History of Emotions in Sydney and Melbourne. In Canada, the Social Sciences and Humanities Research Council recognized his unique combination of scholarship and performance with a research-creation grant for the project 'From Research to Public Performance: Historically-Informed Re-Creative Singing'.
For more information on his activities, please visit www.belcantohip.com