Artists in Residence
We were proud to welcome the following official Artists in Residence back for the 2017-2018 academic year. This program is sponsored by Western University's Office of the Provost and the Don Wright Faculty of Music Dean's Office.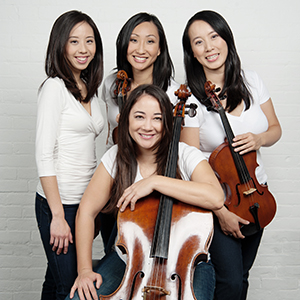 Ensemble Made in Canada
September 25-29, 2017 and February 2-9, 2018
Ensemble Made in Canada is rapidly gaining recognition as Canada's premier piano quartet. Awarded the 2006 CBC Galaxie Stars Award from the Banff Centre for the Arts, the quartet was also featured in 2008 Chatelaine Magazine's 80 women to watch as an ensemble that is leading the next generation of classical musicians. The members of the group have been forging outstanding individual careers and bring together a shared love of chamber music and a wealth of experience having already appeared at prestigious festivals such as Marlboro, Ravinia, Orford, Verbier, Prussia Cove, Pablo Casals and Evian. At Western the ensemble will be working with students involved in chamber music, orchestra, collaborative piano, and composition.
Elissa Lee, violin
Sharon Wei, viola
Rachel Mercer, cello
Angela Park, piano
Public (free) events:
Public Rehearsals: TBA
Concert: Wednesday, September 27, 2017
6:00 p.m. – von Kuster Hall
New works by student composers and Dvořák's Piano Quintet (quintet no. 2 in A major, Opus 81) with guest violinist Scott St. John.
Concert: Thursday, September 29, 2017
12:30 p.m. – von Kuster Hall
Program includes Dohnanyi's Sextet with faculty members Jana Starling and Ron George.
Open Opera Workshop: Friday, February 9, 2018
1:00 p.m. - 3:30 p.m. – Paul Davenport Theatre
Opera workshop with Johannes Debus (Music Director, Canadian Opera Company).
Concert: Friday, February 9, 2018
8:00 p.m. – Paul Davenport Theatre
Culminating workshops with Canadian Opera Company's music director Johannes Debus, EMIC will perform selections from beloved operas with students from Western's vocal program.
*supported by the Undergraduate Gift Fund.
---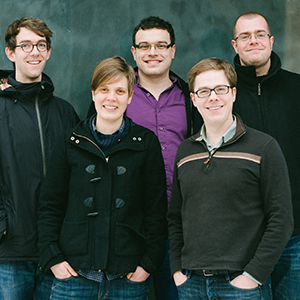 Reverb Brass
January 22-26, 2018
Reverb Brass returns for another residency at the Don Wright Faculty of Music, including a concert of works for chamber brass featuring Western students. Reverb Brass is a fast-rising, virtuosic chamber ensemble dedicated to exciting performances of fascinating repertoire. Their programming includes cutting-edge contemporary works, lesser-known works from all eras and new commissions from like-minded composers. The group has been featured at the Sweetwater Music Brass Festival and (in July 2015) at the Bach Music Festival of Canada. Based in southwestern Ontario, the group's members enjoy active careers as performers and pedagogues.
Luise Heyerhoff and Aaron Hodgson, trumpet
Micajah Sturgess, horn
Charles Benaroya, trombone
Jonathan Rowsell, tuba
Public (free) events:
Public Rehearsals: TBA
Concert: Wednesday, January 24 2018
8:00 p.m. – von Kuster Hall
Gale Force – Reverb Brass returns for an adventurous recital featuring brass students.
---
Tafelmusik
March 2-5, 2018
Tafelmusik is Canada's award-winning orchestra on period instruments, which has become an internationally recognized ensemble lauded by Gramophone Magazine as "one of the world's top baroque orchestras." During their annual residency, members of Tafelmusik share their expertise and explore historical context and performance with students.
This year's residency has included over thirty hours of rehearsals, master classes and workshops, three side-by-side performances of Tafelmusik musicians and students, as well as a joint chamber music concert of Tafelmusik and Western performers. The particular partnership has been especially expansive, through the financial support and underwriting by Tafelmusik Baroque Orchestra, Early Music Studio Director Joseph Lanza, and a generous grant from Western University. An additional, reciprocal financial benefit to our students comes in the form of a scholarship to the Tafelmusik Baroque Summer Institute, The Charlotte Nediger Western Scholarship, from which a number of our students have benefitted.
Public (free) events:
Concert: Friday, March 2, 2018
12:30 p.m. – von Kuster Hall
As part of the Western/Tafelmusik seventh annual residency, members of Tafelmusik: Christopher Verrette, violin; Thomas Georgi, viola d'amore; Lucas Harris, theorbo; with Joseph Lanza, violin, will perform baroque chamber music on period instruments.
Concert: Monday, March 5, 2018
8:00 pm – von Kuster hall
Members of Tafelmusik: Ivars Taurins, conductor, and Christopher Verrette, violin, will join students of the Early Music Studio to lead this special performance.