Progressive Methods in Popular Music

Cancellation Notice
Western continues to monitor the evolving situation with the COVID-19 pandemic and takes its direction and shares information from federal, provincial and local health authorities. As a result, the public workshop component of this program has been cancelled. Thank you for your interest and for your patience as we work through the refund process. Graduate students, please contact Audrey Yardley-Jones (ayardley@uwo.ca) for updated information on this course. 
July 20-31, 2020
This course and workshop will focus on investigating the nature and pedagogies establishing progressive methods in popular music education in the 21st century. With an emphasis on practical music making, supported by reading, research, and discussion, participants will explore pedagogic developments in the field of music education and create their own version of a 21st century music curriculum. 
---
Schedule
Monday, July 20, 2020
9 a.m. – Registration and collection of materials (Registration will take place in the Don Wright Faculty of Music, located in Talbot College and Music Building at Western University)
9 a.m. - 4:30 p.m. – Classes (detailed schedule will be sent in advance of the course)
Friday, July 31, 2020
Last day of workshops
Content for this course and workshop will include:
Informal popular music learning;
Mash ups and remixes;
Music video production;
The iPad as a classroom instrument;
Song writing;
Creativity development using Garageband and other music software and apps.

 
---
Graduate Students
This course is also available for graduate credit. Graduate students can register through Student Centre. Others interested in this option should contact the Graduate Assistant, Audrey Yardley-Jones, at ayardley@uwo.ca.
---
Faculty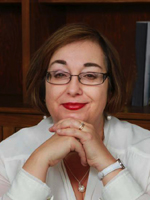 Dr. Ruth Wright is Professor in the Department of Music Education. She served as Chair of the Department of Music Education from 2009-2013 and Assistant Dean Research from 2013-2015. Before joining the Don Wright Faculty of Music in 2009, she lectured in music education at the University of Wales Institute Cardiff (Cardiff Metropolitan University) and was Director of the Graduate Continuing Professional Development Framework in education. Wright's earlier career involved teaching high school music and maintaining a large private piano studio. She studied music at the Royal Academy of Music, London, UK and music education at the University of Wales Institute, Cardiff. She received her PhD in Education in 2006.
She is passionate about the rights of all young people to a rewarding and culturally relevant experience of music in education. In 2012, in collaboration with colleagues Betty Anne Younker, Carol Beynon, Jennifer Lang and Leslie Linton, she launched Musical Futures Canada, a music program aimed at addressing these issues.
---
Visiting London
Located in the centre of southwestern Ontario, London is approximately two hours driving distance from Toronto and Detroit. The London International Airport offers direct flights to Toronto, Newark, Chicago, Ottawa and Calgary, as well as many other connections to several Canadian destinations.
Maps and Directions to Western University
from London International Airport
Accommodation and food are the responsibility of the participants. Various places to stay off campus are available. For more information visit the London Tourism website.
Parking information can be found on the Western Parking Services website.
---
Contact Us
Need more information about the Progressive Methods in Popular Music course and workshop? We're here to help!
Ruth Wright
rwrigh6@uwo.ca
Patrick Schmidt
Chair - Music Education
patrick.schmidt@uwo.ca