International Symposium on the Philosophy of Music Education
June 5 - 8, 2019

XII Symposium for the International Society for the Philosophy of Music Education
We are pleased to announce the 12th International Symposium on the Philosophy of Music Education to be held in London, ON, Canada, hosted by the Don Wright Faculty of Music at Western University June 5-8, 2019.

This international symposium will bring together a diverse array of international philosophers, scholars, teachers, teacher educators, and performers interested in engaging in philosophical research regarding music education. The symposium seeks to encourage and stimulate discussions on a wide range of topics related to philosophy of music education from international and interdisciplinary perspectives. This includes in particular research concerned with intersections of philosophy of music education and music education policy, or comparative and international music education.

For further information about the International Society for the Philosophy of Music Education go to: http://ispme.net
Conference Chair: Patrick Schmidt
Chair: Alexandra Kertz-Welzel
Program Chairs: Hanne Rinholm & Lauren Kapalka Richerme
Pre-Conference Chair: Cecilia Ferm
Treasurer: Cathy Benedict
Recording Secretary: Chiao-Wei Liu
Web & Communication: Ketil Thorgersen
A pre-conference workshop for doctoral students will take place June 3-5, 2019 (see below).
Attending the Symposium? While you're here, visit the book display at the Music Library on the second floor of Talbot College for some thought-provoking resources. Featured authors include conference keynote Michael W. Apple and several Western University faculty members.
Keynote Speakers
Dr. Michael Apple
University of Wisconsin at Madison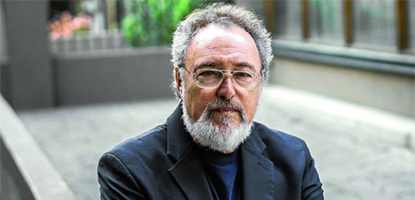 Michael W. Apple is the John Bascom Professor of Curriculum and Instruction and Educational Policy Studies at the University of Wisconsin, Madison. He also holds Distinguished Professor appointments at the University of Manchester and Northeast Normal University in China. A former elementary and secondary school teacher and past-president of a teachers union, he has worked with educational systems, governments, universities, unions, and activist and dissident groups throughout the world to democratize educational research, policy, and practice.
Professor Apple has written extensively on the politics of educational reform, on the relationship between culture and power, and on education for social justice. Among his recent books are: The Routledge International Handbook of Critical Education; The Routledge International Handbook of Sociology of Education; Global Crises, Social Justice, and Education; and most recently Knowledge, Power, and Education; and Can Education Change Society? His books and articles have won numerous awards and have been translated into many languages.
Professor Apple has been selected as one of the fifty most important educational scholars in the 20th Century. His books Ideology and Curriculum and Official Knowledge were also selected as two of the most significant books on education in the 20th Century.
Dr. Ruben Gaztambide-Fernandez
The Ontario Institute of Education (OISE), University of Toronto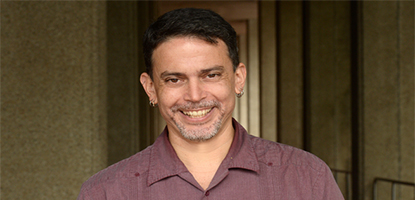 Dr. Gaztambide-Fernandez's research and scholarship are concerned with questions of symbolic boundaries and the dynamics of cultural production and processes of identification in educational contexts. He draws on cultural studies, decolonial/postcolonial and feminist theory, and critical sociology to inform his understanding of curriculum and pedagogy as encounters with difference. He is the Principal Investigator of the Urban Arts High Schools Project, a study of specialized arts programs in public schools across the United States and Canada, and the author of The Best of the Best: Becoming Elite at an American Boarding School, an ethnographic study of processes of elite identification and the production of privilege.
Currently, he is the Director of the Youth Research Lab at the Centre for Urban Schooling of the Ontario Institute for Studies in Education, where he is Principal Investigator of the Youth Solidarities Across Boundaries Project, a participatory action research project with Latinx and Indigenous youth in the city of Toronto. At the YRL, he also oversees and supports several youth participatory action research projects, including the editorial board of in:cite, a youth-run online research journal, as well as a study of the practices of participatory facilitators. His theoretical work focuses on the relationship between creativity, decolonization, and solidarity.
Michael Milde
Faculty of Arts and Humanities, Western University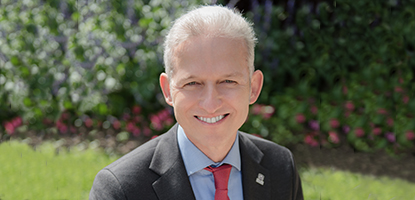 Michael Milde – Dean, Faculty of Arts and Humanities at Western University, London, Canada (since 2011), and a member of Western's Department of Philosophy (since 1992). When I get the chance to step out of the dean's office, I take the opportunity to think about social contract theory and its connections to constitutional law, and to think about the role of the judiciary in a well-functioning democracy.
Conference Registration
Registration for the International Symposium on the Philosophy of Music Education is now available. Please follow the link below and complete your registration.
Early Bird Prices
(Note - early bird registration has been extended! Early bird pricing available until April 1, 2019.)
$275 CAD for non-students
$95 CAD for students
Regular Prices
$300 CAD for non-students
$120 CAD for students
$50 CAD for doctoral students joining us for the pre-conference workshop
(Note: Registration for the International Symposium on the Philosophy of Music Education pre-conference workshop can be completed using the same Registration link below.)
Conference Accommodation
We are offering two accommodation choices for the conference. The first is a hotel in central London, a 10 to 15 minute drive to the Don Wright Faculty of Music and the conference site (a shuttle service will be offered twice a day). The second is on campus accommodations, a 15 minute walk to the Don Wright Faculty of Music and the conference site. Details about options within the on campus accommodations are found below.
Hotel
DELTA HOTELS LONDON ARMOURIES
325 Dundas Street , London ON
N6B 1T9
519-679-6111
Accommodation Rates are $159.00 CAD/night.
(Note: This special rate is only available May 5-9, inclusive and must be booked by Apr. 26, 2019.)
On Campus
ONTARIO HALL, WESTERN UNIVERSITY
230 Sarnia Road, London ON
N6G 0N2
1 888 661-3545
(Campus Accommodation reservations are available until 12 p.m., May 27, 2019)
Accommodation Rates with Breakfast and Complimentary parking:
Semi-Private Suite Shared Accommodation - $67.00 CAD per person per night
Single Private Suite Accommodation - $84.00 CAD per night
Semi-Private Accommodation features four lockable bedrooms and two shared bathrooms between one, two or four people.
Single Private Suite Accommodation features single, lockable bedrooms and can be rented privately. Suites are equipped with two bathrooms, a small living room area, and kitchenette with a stove-top range, microwave, sink and refrigerator
---
Pre-Conference Workshop for Doctoral Students
June 3 - 5, 2019
The fifth graduate student pre-conference (June 3-5) will give current PhD students the opportunity to discuss their work with an international array of professors of Music Education.
The pre-conference will focus on philosophical studies and their function, meaning and task for music education in today's society. Lectures will be held by an international array of scholars who are participating in the main conference. Participating PhD students will have the opportunity to present their work to their peers and professors for reflection and discussion and to receive individual advisement.
Participants are requested to register by March 1st.
Convened by Cecilia Ferm-Almqvist, Sweden
Randall Allsup, USA
Cathy Benedict, Canada
Deborah Bradley, Canada
Panos Kanellopolous, Greece
Nasim Niknafs, Canada
Christian Rolle, Germany
Patrick Schmidt, Canada
Mark Whale, Canada
Useful Links
Maps and Directions - Don Wright Faculty of Music at Western University
Meet the Music Education Faculty at Western University
Meet the Music Education Doctoral Students at Western University