Tom Diamond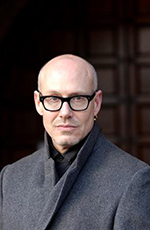 Director Tom Diamond's acclaimed productions include premieres of Chan Ka Nin's Iron Road (Dora Award) and Timothy Sullivan's Florence The Lady with The Lamp (Chalmers Award), six productions for Pacific Opera Victoria and nine for the Canadian Opera Company. His production of Squonk was an off-Broadway hit which transferred to Broadway where it won the American Theatre Wing's Hewes Award. He is the Resident Director/Dramaturg at Tapestry New Opera Works where he has staged many world premieres including Omar Daniel's The Shadow.
His first short film, The Perfect Match, premiered at Harbourfront's World Stage Festival. It has been seen at film festivals across North American and was nominated for Best Experimental Film at the Miami Short Film Festival.
Mr. Diamond is one of the most renowned and sought after operatic acting coaches on the continent. He is the primary Acting Coach for the COC Ensemble Studio. In the past year he has also coached at the Atelier Lyrique, Indiana University, COSI in Italy, the \Glen Gould Studio, as well as McGill, Western and Dalhousie Universities.
Mr. Diamond is perhaps most often recognized for his participation in the Gemini Award-winning television series Bathroom Divas.
"This is the only singing reality series with serious musical chops and genuine drama. And I'll take the shrewd (and coolly hunky) Tom Diamond over sullen Simon Cowell any day."
Globe and Mail, February 2006