Faculty & Guest Presenters
Theodore Baerg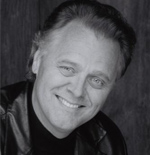 Theodore Baerg has enjoyed a critically acclaimed opera and concert career with appearances in North America, Europe and Asia. He started his singing/acting career with the renowned Stratford Festival - where he returned for the 2006-2007 season with a sensational sold out run as Emile de Becque in South Pacific. Following his original Stratford debut in Candide he made his Canadian stage debut with the Canadian Opera Company as Figaro in il Barbieri di Siviglia  following which he became a founding member of the Canadian Opera Ensemble. His European operatic debut was with the Glyndebourne Festival in England and his American debut was with the Des Moines Opera. Read More
James Conway
Director and translator Agrippina, Director Poppea.
General Director of ETO, James Conway has directed 23 new productions and 4 revivals for the company, including Donizetti's The Siege of Calais, Maria Stuarda and Anna Bolena and, most recently, the critically-acclaimed Xerxes (Handel), Eugene Onegin (Tchaikovsky), Simon Boccanegra (Verdi) and The Emperor of Atlantis (Ullmann). In 2010, he directed the world première of Alexander Goehr's opera, Promised End. His ETO production of A Midsummer Night's Dream (2004, and revived in 2010) was nominated for an RPS award. He has written original libretti for two operas and translations for four others, as well as several works of fiction; his most recent translation is this season's Agrippina.
Oliver Gooch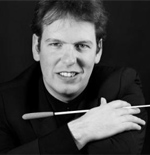 Oliver Gooch is one of an exciting generation of young conductors. In 2004 he was appointed Assistant Conductor on the Royal Opera House Young Artists Programme in a post specially created for him. Since then, he has enjoyed collaborations with opera companies both in North America and Europe.
In 1999 he founded Opera East Productions as its Artistic Director, a company described in the national press as, 'deserving to be an opera company of national significance.'  With the company he has toured the East of England and beyond, including Britten's chamber operas, Mozart's da Ponte operas and others including The Rake's Progress for which he received a top rating in The Guardian. Read More
Jack Grinhaus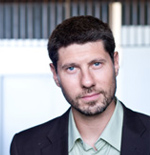 Jack Grinhaus is an award winning and nominated theatre artist. Primarily a director, Jack has also worked in various streams of theatre as producer ( The Grace Project: SICK [2 Dora Mavor Moore nominations], Paradise By The River [ Dora Mavor Moore Nomination], Canstage Float, Rougher Trade, Tabula Rasa, 24U2C, Toronto Without Words, Jenny's Room, The Complex: A Toronto Tale), a playwright (Tabula Rasa, Toronto Without Words, The Complex: A Toronto Tale) that has been produced Off Off Broadway (The Grownups Playground), an award winning actor with numerous film, television, and theatre credits in the city and abroad. Read More
Kathryn Harries
Director National Opera Studio, London, England
Mary Ann Hart
Mezzo Soprano, Chair of Voice Department
Martin Katz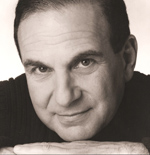 "The most musically astute collaborator working today."   Wiener Tagesblatt
"The gold standard of accompanying."   New York Times
"Martin Katz must surely be considered the dean of collaborative pianists," said the Los Angeles Times. One of the world's busiest collaborators, he has been in constant demand by the world's most celebrated vocal soloists for four decades. He has appeared and recorded regularly with Marilyn Horne, Frederica von Stade, Samuel Ramey, Joseph Calleja, Karita Mattila, David Daniels, Jose Carreras, Cecilia Bartoli, , Kiri Te Kanawa, Kathleen Battle, and Sylvia McNair, just to name a few.  Season after season, the world's musical capitals figure prominently in his schedule. Read More
Chantal Lambert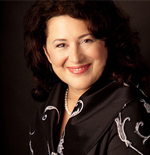 First Prize winner for Interpretation at the Conservatoire de Musique du Québec in Montréal, soprano Chantal Lambert has been pursuing an active career as a singer while directing the Program at the Atelier lyrique de l'Opéra de Montréal since 1990. Since 2001, she's been dedicating herself mostly to recitals with distinguished pianists such as Roger Vignoles, Michael McMahon, Jean Marchand, Marc Bourdeau and Martin Dubé.  In the summer 2010, she sang in two different concerts in the first edition of the FestivalOpera of St.Eustache (QC), an Offenbach Evening and a tribute to Canadian composer Lionel Daunais, with baritone Dominique Côté, pianist Marc Bourdeau and Stage Director Marie-Lou Dion. She lends her voice to the characters of the Witch and Mother in the soundtrack of Hänsel& Gretel, on the American tour of the "Théâtre sans fil" (giant puppets). Read More
Simone Luti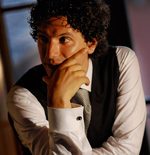 A native of Lucca, Tuscany, orchestral conductor and pianist Simone Luti is quickly gaining recognition and acclaim for his musical instincts and sensitivity on the podium and at the keyboard.  He has conducted on the podiums for such organizations as  The Musical Festival in Ticino Locarno, Switzerland, in Albania at the Opera Theatre in Tirana, the Symphony Orchestra of Bacau, Romania, and the International Opera Theatre of Philadelphia (in Teatro degli Avvaloranti, Città della Pieve; Teatro Mancinelli, Orvieto; and The University of Performing Arts, Philadelphia).  At the keyboard, Mr. Luti has performed as a solo and collaborative pianist in recitals, opera galas, and chamber groups for theatres and musical institutes throughout Italy, Austria, Switzerland, and Belgium. Of note was his debut at the Lucerne Festival playing for soprano Irina Lungu. Read More
Timothy Nelson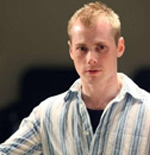 Timothy Nelson leads a new generation of young directors. Most recently he was honored as an awardee in the Opera Europa International Directing Prize. In 2003 he founded American Opera Theater, an ensemble incorporating his interests in movement, music, and design, challenging audiences' ideas about opera as theater. Nelson has become known for innovative productions of traditional repertoire, rarely heard works of both opera and theater, and for the creation of new concept works. He continues to develop approaches to expanding understanding of opera as theater, concert, and ritual, to connect the art form with contemporary social questions and dialogues. Read More
Sophie Roland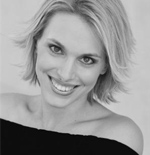 ". . .Sophie Louise Roland's Carmen was both powerful and delightfully seductive...In the end, Carmen proves to be a perfect mirror of its namesake, a spirited, intoxicating and seductive performance." -   Glenn Kaufmann, The Herald Times
 
Hailed for her "excellence, purity of voice and emotional intensity," Sophie Louise Roland recently sang the roles of Dido and the Sorceress in Purcell's Dido and Æneas and as Storge in Handel's Jeptha with American Opera Theater (Baltimore, MD), Carmen and Suzuki with Ente Concerti Città di Iglesias, Cornelia in Giulio Cesare with Orchestra London, Maddelena in Verdi's Rigoletto with Opera York (Ontario), Madama Butterfly's Suzuki for Pellegrini Opera (Ottawa), Madonna Capuleti and Tebaldo in the International Opera Theater's world premiere of Romeo e Giulietta in Città della Pieve (Italy), Carmen with both American Opera Theater and Opera Lirica Italiana, Nicklausse in Les Contes d'Hoffmann with Opera Brasov, as well as the title role in Carmen with both Janiec Opera Company and Indiana University Opera Theater. Read More
Gary Thor Wedow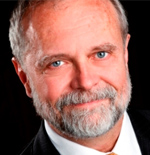 Conductor Gary Thor Wedow has established an enviable reputation for dramatically exciting and historically informed performances with opera companies, festivals and choral organizations throughout North America.  He recently led the Seattle Symphony in a Baroque program of Rameau, Handel and Marcello to rave reviews and enthusiastic audience response and following his Rinaldo for the Berkshire Opera, the Boston Globe's Richard Dyer wrote: "The opera was delightfully played by a first-rate chamber orchestra under the direction Gary Thor Wedow.  Years in opera houses have taught him how to make this music theatrical – and how to accommodate singers while challenging them.  His work was knowledgeable, vital and full of the smell of candlelight and greasepaint." Read More
Miranda Wickett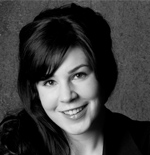 Miranda is an award-winning dancer and choreographer with a passion for the arts. As the Artistic Director and Founder of Performing Alliance Academy of Arts, Miranda is committed to providing excellence in arts education.
Miranda has been training throughout Canada, the United States and Europe for 23 years, and believes in constant growth and development both personally and professionally. She has danced at Disneyland and will performed at the 75th Anniversary of The Canadian Association of Health, Physical Education, Recreation and Dance in Banff, Alberta. She is certified with the British Association of Teachers of Dancing and is a member of The Council of Ontario Dance and Drama Educators. She has trained under distinguished choreographers including Melanie LaPatin, Diane Jarmolow, Shelagh Connolly and Donna Peterson. She was also extensively involved in The University of Western Ontario Dance Company while earning her Bachelor of Arts degree. Read More