Choral Conducting: Literature, Techniques & Leadership

Cancellation Notice
Western continues to monitor the evolving situation with the COVID-19 pandemic and takes its direction and shares information from federal, provincial and local health authorities. As a result, the public workshop component of this program has been cancelled. Thank you for your interest and for your patience as we work through the refund process. Graduate students, please contact Audrey Yardley-Jones (ayardley@uwo.ca) for updated information on this course.
Open to community choir conductors, teachers, and conducting students, this five-day workshop will enable participants to deepen their expressive capabilities from the podium and explore a breadth of choral repertoire from multiple time periods and styles.

Morning seminars and masterclasses will focus on different repertoire and topics each day, including score study, preparing larger works, and performance practice. In the afternoons, participants will join with other students in Western's summer music education Master's program in masterclasses focused on gesture. Participants will choose two different pieces to conduct in the afternoons with the laboratory choir (see repertoire list below).

Active conductors will receive faculty feedback on their conducting in morning and afternoon masterclasses. A limited number of active conducting participants will be chosen based on application. Auditors and singers are welcome at all sessions. Registration is also available for the full week or per day for interested singers and auditors. Singers and auditors attend all sessions but do not receive podium time. No audition necessary.

We welcome conductors of all levels to apply and attend. Come and explore great choral music in a friendly and supportive environment, and come away with new perspectives to support your own work with your choir!
---
July 27 – 31, 2020
Daily Schedule (subject to change)
9 – 10 a.m.
Seminar: Topics in repertoire and choral practice
10:15 a.m. – 12:15 p.m.
Masterclass: Repertoire and Style
1:30 – 2:15 p.m.
Group discussion and reading session
2:30 – 5:30 p.m.
Masterclass: gesture and expression
Seminar Focus
Gesture and expression
Rehearsal techniques
Score study
Choral repertoire in historical context
Performance practice
Course Repertoire
Active conductors will choose two of the following selections to conduct with the afternoon lab choir, as well as additional repertoire for morning classes to be assigned.

Victoria – O magnum mysterium
Byrd – Haec dies a6
Monteverdi – Adoramus te, Christe a6
Purcell – Man that is born of a woman, from Funeral Sentences
Handel – Exceeding Glad Shall He Be, from The King Shall Rejoice
Bach – Crucifixus, from Mass in B minor
Mozart – Requiem/Kyrie from Requiem
Brahms – Wie lieblich sind deine Wohnungen, from Ein Deutsches Requiem
Rheinberger - Abendlied
Willan – Rise Up My Love
U. Sisask – Benedicamus patrem from Gloria Patri
A. Balfour – Ambe
Active Conductors Application
The deadline for Active Conductor applications is June 1. Selected active conductors will be notified by email by June 15, at which point they will be sent a link to register for the course.
To apply, active conductor applicants should submit the following by email to pmurra29@uwo.ca:
1) A one-page Letter of Intent describing why you want to apply, previous conducting experience, and what you hope to work on through the course
2) Your CV
3) A link to a short (5 minute) conducting video in rehearsal, performance, classroom, or masterclass setting
Singers/Auditors Registration
Interested singers and auditors may register using the link below. No application materials required.
Deadlines
Active Conductors 
June 1, 2020 (Notified of acceptance by June 15)
Singers/Auditors 
July 3, 2020
Registration
Active Conductors 
$625 + HST
Please note: All fees are non-refundable
Singers/Auditors 
$295 + HST/week
$80 + HST/day
Please note: All fees are non-refundable
Graduate Students
This course is also available for graduate credit (July 20-31, afternoons only). Graduate students can register through Student Centre. Others interested in this option should contact the Graduate Assistant, Audrey Yardley-Jones, at ayardley@uwo.ca.
---
Faculty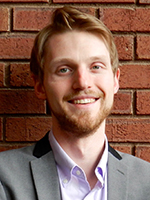 Conductor and composer Patrick Murray is Lecturer in Choral Music at Western University, where he conducts Western University Singers, Les Choristes, Chorale, and coordinates the activities of the choral program. Previously, Murray held positions as director of the University of Illinois University Chorus, Music Director of FAWN Chamber Creative (Toronto) and as a teaching artist with the Ad Astra Music Festival, Illinois Summer Youth Music, and Toronto Children's Chorus.

As a composer, Murray has served as composer-in-residence with Univox Choir, and his choral works are published by Cypress Choral Music and Renforth Music.
An advocate for new music, Murray has continued to promote the work of both emerging and established composers through recent concerts with the Guelph Chamber Choir, Illinois Modern Ensemble, Yale Camerata, New Music New Haven, Thin Edge New Music Collective, Toy Piano Composers Ensemble, and University of Toronto New Music Festival.

Murray's academic research focuses on the social practice of community collaboration in contemporary American choral music. He is a graduate of University of Toronto (BMus) and the Yale School of Music (MM), and holds a SSHRC doctoral fellowship at University of Illinois.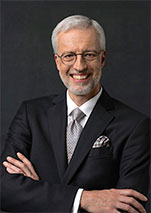 Equally at home conducting symphonic and choral repertoire, Ivars Taurins is the founding director of the Tafelmusik Chamber Choir. He was also violist of the Tafelmusik Orchestra for its first 23 years. Ivars was Principal Baroque Conductor of the Calgary Philharmonic from 2001- 2011. He appears as guest director with orchestras and choirs across Canada, including the Edmonton, Victoria, Kitchener-Waterloo, Winnipeg, and Regina Symphonies, Calgary and Hamilton Philharmonic Orchestras, Orchestra London, Symphony Nova Scotia, Manitoba Chamber Orchestra, Thirteen Strings (Ottawa), Vancouver Chamber Choir, Toronto Mendelssohn Choir, Pro Coro Canada, Winnipeg Singers, Halifax Camerata Singers, Early Music Vancouver, and Elora Festival Orchestra & Singers. In 2017 he directed the Cuban choir Schola Cantorum Coralina in Havana.
He was director of the 2012 National Youth Choir, and has directed the Ontario and Nova Scotia Youth Choirs, and London, Calgary, and Nova Scotia Youth Orchestras. A passionate lecturer and teacher, Ivars Taurins teaches orchestral conducting at the University of Toronto, is on the faculty of the Glenn Gould School, and has been a guest teacher/conductor at universities across Canada. He is director of the vocal/choral programme at the annual Tafelmusik Baroque Summer Institute.
---
Visiting London
Located in the centre of southwestern Ontario, London is approximately two hours driving distance from Toronto and Detroit. The London International Airport offers direct flights to Toronto, Newark, Chicago, Ottawa and Calgary, as well as many other connections to several Canadian destinations.
Maps and Directions to Western University
from London International Airport
Accommodation and food are the responsibility of the participants. Various places to stay on and off campus are available at a reasonable cost. For more information visit the London Tourism website.
Parking is available during the program at a daily maximum rate of $18 in the nearby Talbot lot, or in the Medway Lot and Huron Flats Lot at a maximum daily rate of $12. More information can be found on the Parking and Visitor Services website. Free parking in the Althouse lot is included in guest room fees for participants who choose to stay on campus at Ontario Hall. Graduate students may obtain a parking permit and park at the green lots (Medway and Huron Flats).
---
Contact Us
Need more information about the Choral Conducting workshop? We're here to help!
Patrick Murray
pmurra29@uwo.ca
Kevin Watson
Chair - Music Education
kwatso54@uwo.ca