Music Education Impact
Our Music Education Community here at Western is committed to scholarly work of various forms, from research to practice, to pedagogical work, to artistic production, to creative endeavours. In all, both faculty and students strive for work that is meaningful and has an impact both on the educational and musical community as well as in academic circles. Our diverse faculty and students are presenting and workshopping across Canada and all over the world. Our faculty is widely published and constantly leading the way in music education thought and practice.
Below you will find a selection of the ways in which we contribute to the development of music education practice. 
---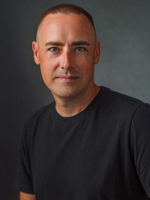 Mark Ramsay, Assistant Professor of Music Education and Coordinator of Choral Activities at the Don Wright Faculty of Music, has been selected Co-Chair for the Choral Canada/Choirs Ontario Podium 2022 conference, being held May 19-23, 2022, in Toronto. In addition to his teaching duties at both the undergraduate and graduate levels, he is the conductor of Western University Singers. He is also the artistic director of Toronto's Exultate Chamber Singers and the editor of Choirs Ontario's publication, Dynamic. For more information, visit the conference website.
---

Jashen Edwards (PhD - Music Education) is co-organizer of Sound, Meaning, Education: Conversations, a virtual conference to be held on July 21, 2021. This interdisciplinary conference explores how embodied knowledges of sound and musicalities unmediated by western musical notation might bear on teaching and learning at any level and within any context. Scholars across the disciplines will discuss how sound studies has impacted their work and field, and begin connecting that work to education, with particular attention to fostering inclusive engagement with sound and music. For more information, visit the event website.
---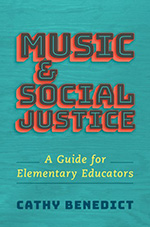 Cathy Benedict's new book, Music & Social Justice – A Guide for Elementary Educators, has been published by Oxford University Press.
---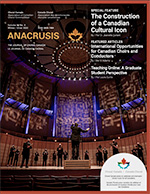 PhD Music Education candidate Laura Curtis contributed an article entitled "Teaching online: a graduate students perspective" in the Winter 2020 issue of the Journal of Choral Canada, Anacrusis.
---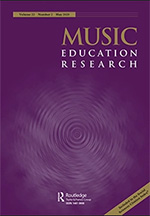 An article by PhD Music Education candidate Kelly Bylica entitled "Hearing my world: negotiating borders, porosity, and relationality through cultural production in middle school music classes" has been published in the Music Education Research journal.
---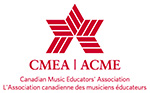 The results of a research project that Music Education alumni Maxime Crawford-Holland and Orlena Bray developed during their Master's degree program at the Don Wright Faculty of Music has been published in the Canadian Music Educators' Association (CMEA) journal.
---

Don Wright Faculty of Music faculty and students will be featured at the Ontario Music Education Association Conference in November 2020.

Cathy Benedict plans to present "The Critical Listening Encounter: John Lennon's 'Imagine'", Kevin Watson is planned to lead a "Beginning Level Jazz Rhythm Sections: The Importance of Teaching Style and Form" workshop, and graduate student Patrick Feely will offer a "Teaching Large Guitar Classes: Foundational Aspects" workshop.
---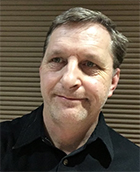 PhD Music Education student Patrick Feely plans to present "The Effects of Video Recording on the Level of Expertise and Self-Regulated Learning Ability of Adults in a Beginner Classical Guitar Class: A Mixed Methods Study" at the 21st Century International Guitar Conference in Lisbon, Portugal, in November 2020.
---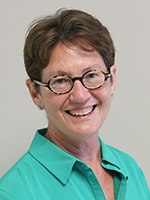 In June 2020, Cathy Benedict is planned to present "Colonizing 'Concepts': The Organization of American Kodály Educators Benchmarks" (with Austin Showen) at the MayDay Group Conference in Oregon, USA.
---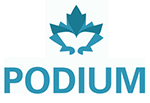 Don Wright Faculty of Music graduate student Laura Curtis was to present "The Impact of Infertility on Female Vocalists Identity" and "Starting a Student Chapter Branch", while Patrick Murray planned to present "Composing Community: Historical and contemporary perspectives on choral repertoire and community building" as well as conduct a Western University Singers Cameo Concert with Kathleen Allan at the May 2020 Choral Canada Podium Conference, which was cancelled due to COVID-19. 
---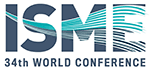 The Don Wright Faculty of Music was to have been extremely well represented at the ISME 2020 World Conference, which was unfortunately cancelled due to COVID-19.

Faculty scheduled to participate included:

Cathy Benedict – "Social Just Engagements in the Elementary Music Class: Multimodal Entry Points" (round table); "Pre-service music educators and the purpose of music education: A transnational pilot project" (with Cara Bernard); "University Priorities and Academic Investment: Claiming Space for Music and Music Education Symposium" (with Carlos Abril, Ann Clements, and Marie McCarthy); "De-constructing Leadership with El Sistema Youth: Growth Through Relexivity" (full paper with Laura Curtis, and Betty Anne Younker)

Patrick Schmidt – "Policy, Equity and New Teacher Activism: What We can do to Restructure Agency Formation" (full spoken paper)

Betty Anne Younker – "De-Constructing Leadership with El Sistema Youth: Growth Through Reflexivity" (full paper with Cathy Benedict and Laura Curtis)

Sophie Roland – "Creating Connections Across Settings: Transfer and Application of Skills for Post-Secondary Music Students and Teachers" (roundtable with graduate students Laura Benjamins and Kelly Bylica)

Students scheduled to participate included:

Kelly Bylica – "Consumers, Producers, and Authors: Critical Learning Projects in the Music Classroom" (full spoken paper); "Reconsidering Cultural Hybridity in Choral Music Education: International Perspectives" (rountable with Martin Berger (Stellenbosch University) and Cara Bernard (University of Connecticut))

Jashen Edwards – "Breaking Patterns and "Letting Go" Listening: Free Improvisation Towards a More Just Music Education" (workshop Jam with Walter Gershon); "Re(communing) musical creativity and imagination in the public space: The Sound Sculpture Park Project" (full spoken paper with Alexandre von Wartburg, Caroline Blumer Delazaro, Daniel Gardner, and Professor Emerita Dr. Kari Veblen); "(Re)hearing music education through the senses – Cross-disciplinary Creative Critical Approaches to Sound and Listening" (symposium-chair, with Dr. Rebecca Rinsema, Patricia Green, Dr. Walter Gershon, and Dr. Boni Wozolek); "Tuning into the Sonic Commons with an 'Ear' towards Equity and Diversity" (workshop with Rebecca Rinsema)

Beth Tuinstra – "Utilizing the Indigenous Methodology of Reclamation in Music Education" (full spoken paper)
---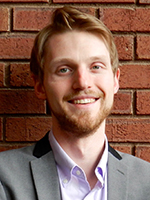 In March 2020, Patrick Murray presented "IPA for All!: Teaching the International Phonetic Alphabet through Choral Warmups" at the ACDA Eastern Conference in Rochester, NY.
---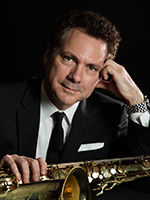 Kevin Watson presented his research entitled, "An Exploration of Jazz Improvisation Skill Development in Secondary School Jazz Programs" at the 2020 Jazz Education Network Annual Conference in New Orleans, LA. This conference attracted 3500 attendees from 20 countries around the world for presentations, clinics, and performances.

Dr. Watson also serves on the editorial board of the newly created journal, "Jazz Education in Research and Practice," published for the Jazz Education Network by Indiana University Press.
---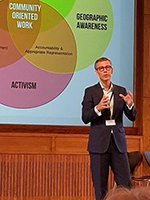 Patrick Schmidt, Chair of the Music Education Department, delivered a keynote address in Copenhagen at the Nordic Network of Research in Music Education conference discussing opportunities for music teachers to actively engage in, and develop a relationship to, and understanding of, policy in their education. Photo via Instagram @kmhstockholm.
---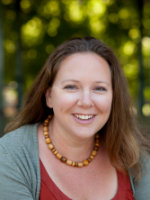 Don Wright Faculty of Music graduate student Laura Curtis (PhD candidate - Music Education) has been invited to write a recurring column for the Choirs Ontario newsletter, Dynamic. In the Fall 2019 issue, Laura shared her perspective on the many benefits of the student memberships offered by music organizations.
---

In September 2019, Don Wright Faculty of Music graduate students, Kyle Zavitz (2nd year PhD) and Jashen Edwards (3rd year PhD) were invited by the International Institute for Critical Studies in Improvisation (IICSI) to participate in their Guelph Jazz Festival Colloquium Emerging Scholars Program. Kyle and Jashen had the opportunity to engage in discussions with colloquium presenters, panelists, and other distinguished guests, attend workshops, and enjoy an array of concerts by international musicians. IICSI's work intersects with much of music education's goals in offering creative critical practices via music and music making. We hope to continue fostering a relationship with the dynamic team of scholars lead by Ajay Heble and Daniel Fischlin.
---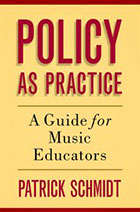 Patrick Schmidt's new book, Policy as Practice: A Guide for Music Educators, published by Oxford University Press will be released in December, 2019.
Both in concept and in practice, policy has permeated the deepest recesses of civil society and has had particular impact on the lives of those who are actively connected to the educational process. For music teachers in particular, policy can evoke images of a forbidden environment beyond one's day-to-day duties and responsibilities. Nothing, however, could be farther from the truth. In this book, author Patrick Schmidt offers a variety of ways for K-12 music educators to engage with, analyze, and develop effective policy. Schmidt first demystifies the notion of policy and the characterization that it is out-of-reach to teachers, before exemplifying how policy, both big-picture policy and policy as a daily encounter enacted at the local level, share many similarities and are indeed co-dependent fragments of the same process.
---

Patrick Schmidt was a keynote speaker at the International Seminar for the Arts Education Week promoted by the Chilean Ministry of Culture and Education. Schmidt's address, as well as several elements of that program are now publish in a report by the Ministry and available online. If you are interested in that document (which is in Spanish) you can find it here.
---

Kelly Bylica, third year PhD Music Education candidate, recently had a chapter "Cultivating Collective Ownership: Leadership at the Undergraduate Level" published in the edited collection Leadership and Musician Development in Higher Music Education, published by Routledge Press. She also recently presented a paper,"Critical Border Crossing: Soundscape Composition & Reflection as Critical Pedagogies" at the Research in Music Education (RiME) 2019 Conference. This paper uses concepts of border crossing to explore student engagement in various forms of cultural production during a composition project. In May, she presented at the Mountain Lake Colloquium for Teachers of General Music Methods. She presented a poster on her doctoral work exploring border crossing in general music classrooms, and on a panel entitled "Shaping the Future, exploring possible futures for general music education." In the coming year, Kelly will be presenting her paper, "Situating Methods Courses as Critical Project-Based Learning", at the Symposium on Music Teacher Education (SMTE) in Greensboro, NC, in September. She will also be collaborating with middle school music educator Amy Gruben to offer a workshop at the Illinois Music Education Conference on Composition and Student Dialogue in the Middle School General Music Classroom in January 2020.
---

Don Wright Faculty of Music graduate students, Caroline Blumer (PhD - Music Education), Daniel Gardner (Master's-Composition), and Jashen Edwards (PhD - Music Education), under the direction of Dr. Kari Veblen, partnered with Alexandre von Wartburg's 8th graders at École secondaire MGR Bruyère London on a Soundscape Composition project. To learn more about the project and view photos from the performance in June 2019, visit our news story.
---

Welcoming more than one hundred delegates and grad students from 17 nations, the Don Wright Faculty of Music recently hosted the 12th biennial Symposium on the Philosophy of Music Education, June 5-8, 2019. The symposium was hosted by ISPME Site Chair and Music Education Department Chair, Patrick Schmidt. To learn more about this event, visit our news story.
---

PhD students Caroline Blumer and Jashen Edwards have partnered with The London Arts Council to develop and facilitate "sound" improvisation sessions for youth across London. Approximately 200 middle-schoolers participate in the Council's summer arts program, "Culture City Y(outh)." Over the course of 8 weeks, students will practice taking everyday sounds from their environment and improvising and creating original compositions with sonic stimuli. https://www.londonarts.ca/culture-city-youth
---
International Symposium on the Sociology of Music Education (ISSME), University of North Texas, Denton, TX, USA (June 2019)

Eric Teichman presented his paper entitled "Exploring Secondary Instrumental Jazz Education as a Site of Symbolic Violence." This paper draws on Bourdieu's concepts of field, capital, and habitus to suggest that secondary instrumental jazz education may be a site of symbolic violence against women, LGBTQ+ people, men who do not perform masculinity in particular ways, and other participants whose habituses are undervalued or even unrecognized in this field. While speciously declaring parity and making unequal success appear the result of meritocratic talent and application, gendered and sexualized impediments infiltrate pedagogical practices.

Ruth Wright co-chaired a panel that presented the forthcoming Handbook for the Sociology of Music Education to be published by Routledge in 2020, and she also delivered the keynote address at this conference.
---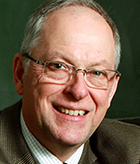 Paul Woodford presents the Opening Address of the National Congress of the Brazilian Association for Music Education (ABEM) in the city of Campo Grande November 11-14, 2019. Drawing on his just released book Music Education in an Age of Virtuality and Post-Truth, he will be addressing the congress theme of "Musical Education in times of crisis: Perceptions, impacts and confrontations."
Dr. Woodford also participated in the international and multidisciplinary conference "Redefining Academic Curricula by Breaking Borders: The STEAM Proposal" being held at the University of Granada, Spain May 6-9, 2019, and in the International Society for the Philosophy of Music Education conference at Western University June 5-8.
---

In June 2019, PhD student Laura Benjamins presented her paper "Contemporary Christian Music as Liturgy: An Examination of the Illocutionary Force of Praise Bands" at the Twelfth Biennial Symposium on the Philosophy of Music Education at Western University.
---
Kristine Musgrove presented a lightning talk entitled "Secondary Music Ensembles: A Shift Towards Progressive Pedagogies" at the Instrumental Music Teacher Educators (IMTE) Colloquium in May 2019. The goal of IMTE is to engage in purposeful conversations that will lead to professional and personal growth, development, and renewal. Most discussions during the colloquium are structured as full group meetings, but there are also opportunities to engage in one-to-one and informal interactions.
---

Patrick Schmidt presented at the European Association for School Music (EAS) in Mälmö, Sweden in May 2019. Schmidt is part of two panels, one titled "Promoting leadership opportunities among young people in higher music education" with the other members of the ISME Executive board, and another on "Indigeneity in the 21st century classroom: Reconstruction and reconciliation in Scandinavia and North America." Schmidt is also presenting on a collaborative research project titled "Sweden's Art and Music Schools and compulsory schools: Peripheral perspectives on practice and policy for inclusion."

Jashen Edwards presented "Sounding the school I'd like - Imagining the possibilities through creative musicking activities." This paper posits that a democratic praxis for music education entails a confluence of power or abilities such that serve to invite and stimulate students' unique musical experiences, knowledge, and creative capabilities into the body politic of institution, curricula, and classroom.
---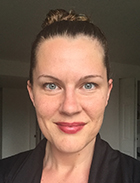 Beth Tuinstra, first year PhD Music Education student, had her article, "Embracing Identity: An Examination of non-Western music education practices in British Columbia," published in the International Journal of Music Education. In April 2019, she presented her paper, "The inclusion of Indigenous content in Canadian provincial music curricula," at the Research in Music Education (RiME) 2019 conference.
---

The Eleventh International Research in Music Education (RIME) Conference, Bath Spa University, Bath, UK (April 2019)

Laura Benjamins PhD student, presented her paper "Music Learning Within Contemporary Christian Church Praise Bands."

Alison Butler presented her paper "'This school has made me feel like a musician is someone who plays piano, Grade Seven': negotiating doxa in secondary school music departments." This paper draws on data gathered as part of her thesis research, which is exploring teacher and pupil perceptions of success in two English secondary school music departments using a Bourdieusian framework.

Eric Teichman's paper, "Pedagogy of Discrimination: Instrumental Jazz Education," uses Kenji Yoshino's (2002) work on covering to argue that historically established and contemporary pedagogies in instrumental jazz education comprise acts of heterosexist discrimination. He then recommends ways of troubling the heteronormativity embedded in conventional methods of teaching certain aspects of instrumental jazz such as improvisation and swing feel.

Ruth Wright co-chaired a panel that presented the forthcoming Handbook for the Sociology of Music Education to be published by Routledge in 2020.

Laura Curtis presented a research poster titled "The Effects of Infertility on Female Vocalist Identity."
---

Kari Veblen offered two invited lectures at the inaugural Learning Music Through Play in Out-of-School Context International Seminar held at Laval University in Quebec, Canada. Her papers consider 1) online children's musical play (building on recent work with colleagues Kruse, Messenger, and Letain 2018) and 2) building a music community network based on pedagogical innovation. Kari is honored to become a member of Université des Jeux(nes) Musiciens at Laval University and to receive SSHRC Connection Program funding for the seminar as part of a two-year project, with PI Francis Dubé, and co-applicants Andrea Creech and Margarida Romero.
Dr. Veblen also presented at three international conferences this summer: 1) Research in Music Education in Bath, UK in April, 2) Sociology of Music Education in Denton, TX, US in early June, and 3) MayDay in Limerick, IE later in June. The panel presentations and talks draw on current work in social media and music learning (with Waldron and Horsley), digital sociologies, interlocking sociological theories in a music education case study, and identity/meaning/culture/music learning in an intergenerational community ensemble (last four with Waldron). 
---
Patrick Schmidt, Chair of Music Education and Associate Professor at Western, has co-edited two books on Leadership in Higher Music Education, alongside Dr. Dawn Bennett, from Curtin University, Australia, Dr. Jennifer Rowley, from the University of Sydney, Australia. Both books are published by Routledge Press and are part of the inaugural ISME Global Perspectives in Music Education Series. Below you can see a description of each.
For more information and purchase click the headings below.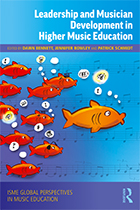 Leadership and Musician Development in Higher Music Education
Leadership and Musician Development in Higher Music Education informs, challenges and evaluates the central practices, policies and theories which underpin the preparation of future music leaders and the leadership of music in higher education. In higher education, it is often presumed that preparing for professional work is the responsibility of the individual rather than the institution. This anthology draws on the expertise of music practitioners to present the complexities surrounding this topic, exploring approaches to leadership development while addressing prevalent leadership issues from multiple standpoints.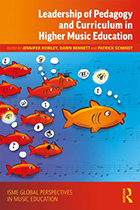 Leadership of Pedagogy and Curriculum in Higher Music Education
Leadership of Pedagogy and Curriculum in Higher Music Education is the second of a two-volume anthology dedicated to leadership and leadership development in higher music education. Fifteen authors write from multiple countries and contexts, exploring pedagogical and curricular leadership challenges and successes from around the globe. They draw attention to the dynamics of pedagogical approaches which encourage learners' deep and agentic engagement, considering the sustainability and scope of such interventions while highlighting positive frameworks and approaches.
---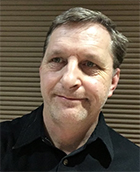 Patrick Feely, second year PhD Music Education student, had his piece, "Has Classroom Guitar Education Come of Age? A Review of the GuitarCurriculum.Com Method," published in the Recorder, Volume LX No. 3 Spring 2018 issue. In January, he presented a lecture/recital entitled "Self-Regulated Learning: Music and Beyond," at the True School of Music (Mumbai), and the Indian Institute of Science Education and Research University in Pune, India. These were part of the Canada India-Accelerate Program established by Carleton University. Patrick will present his paper "The Development of Measures of Achievement and Self-Regulation for Assessment of Adult Beginner Classical Guitarists" at the ISAME7 conference in Gainesville Florida in March (2019).
---

In February 2019, three PhD Music Education students from Western presented at the Desert Skies Symposium for Research in Music Education hosted by Arizona State University in Tempe, Arizona.

Laura Benjamins presented her paper "Music Learning Within Contemporary Christian Church Praise Bands." Her research examined the music learning practices of praise band musicians and implications for music education.

Jashen Edwards' presented his paper "The Wall Project - (Re)sounding the 'radical imagination' across music education." Hess (2018) suggests 21st century music education has reached a 'crossroads' and in order to advance must 'reconceptualize' itself a 'social justice movement.' This paper examines how social movement activists/theorists, Haiven and Khasnabish's (2014) 'radical imagination' framing may be mapped onto music education philosophy and practice via group improv/co-comp soundscape sessions as realized in a project with music students in a Chicago public high school.

Patrick Feely's talk, "The Effects of Video Recording on the Level of Expertise and Self-Regulated Learning Ability of Adults in a Beginner Classical Guitar Class," examined how video recording oneself during practice affects the way one practices.
---

Kristine Musgrove attended the Florida Music Education Association Conference in January 2019. She presented "Practical Approaches to Including Popular Music in the Secondary Ensemble" as well as "Secondary Music Ensembles: Progressive Pedagogies" at the Poster Session.
The FMEA Professional Development Conference is one of the largest music education professional development events in the United States. It is attended by more than 10,000 people, including secondary music directors, elementary music teachers, music supervisors, college students, college music teachers, school administrators, K-12 students performing in the All-State ensembles, students and professional musicians performing with invited performing ensembles, exhibitors, and parents of performing students.
---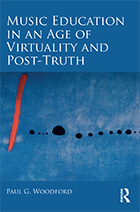 Don Wright Faculty of Music professor Paul Woodford has published a new book, which has just been released by Routledge: Music Education in an Age of Virtuality and Post-Truth.

Description from Routledge:
This is a deliberately provocative book crossing many disciplinary boundaries and locating music and art education within a context of contemporary social and political problems in a time of growing disruption and authoritarianism. Intended firstly for music teacher educators, practicing music teachers, and graduate and undergraduate music education majors, the book also speaks to arts and media studies teachers, parents, or others interested in exploring how composing, performing, improvising, conducting, listening, dancing, teaching, learning, or engaging in music or education criticism are all political acts because fundamentally concerned with social values and thus inseparable from power and politics. Among the book's central themes are the danger of democratic deconsolidation in the West and how music education can help counter that threat through the fostering of democratic citizens who are aware of music's ubiquity in their lives and its many roles in shaping public opinion and notions of truth, and for better or for worse! The arts can obviously be used for ill, but as George Orwell demonstrated in his own work, they can also be employed in defense of democracy as modes of political thought and action affording opportunities for the revitalization of society through its re-imagining.
---

In July 2018, PhD student Eric Teichman published his article "Something's missing from my jazz band's bulletin board: An autoethnographic reflection on making space for girls and women in jazz education" in the Canadian Music Educators' Journal, 59(4), 8-12.

This paper employs autoethnographic reflection on my own background, positionality and experience as a male jazz educator seeking to support equity for girls and women in this domain. I navigate through two vignettes to trace a journey of growth in awareness and understanding of several intersecting and overlapping factors impacting the roles and experiences of girls and women in jazz education. I engage with established literature as it connects to my reflections, as well as consider how it may provide insight for forward-thinking shifts in practice and promote a more just environment for all participants in this field of music education.
---

In June 2018, 1st Year PhD student, Laura Curtis, presented findings from her Master's thesis research, "The Effects of Infertility on Female Vocalist Identity," at The Singing Network's Symposium on Singing and Song II at Memorial University in St. John's, Newfoundland.

Laura also took part in the Choral Canada Student Chapter's research poster session at Choral Canada's biennial conference, Podium 2018, June 29 – July 3, in St. John's, Newfoundland. Her poster was titled "Sex Hormones and the Female Singing Voice."
In addition to her poster presentation, Laura, a member of the Choral Canada advocacy committee, also presented a read-through session of Canadian-composed choral repertoire at Podium 2018, titled "Celebrating Canada: A catalogue of choral music." This presentation was a culmination of a project she and other members of the Choral Canada advocacy committee took part in to put together a comprehensive list of Canadian-composed choral repertoire that was performed throughout Canada in 2017 as part of the Canada 150 celebrations.
---

In June 2018, Music Education PhD student, Laura Benjamins, presented her paper "Evangelical Church Praise Bands and Popular Music: Influences on North American Music Education" at Western University's Progressive Methods in Popular Music Education symposium.
---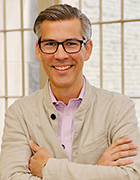 Don Wright Faculty of Music professor and Chair of Western's Music Education Department Patrick Schmidt is giving music teachers a voice by conducting surveys and interviews with music teachers and arts supervisors across Ontario. He is asking them to share their experiences and stories on their current situation and the state of music education in Ontario.
---

In March 2018 Laura Benjamins published her paper "Immigrant Families, Music Education, and Social Mobility in Canada" in the Canadian Music Educators' Journal. She was the winner of the 2017 Pat Shand Canadian Music in Education national essay competition through the Canadian Music Educator.
---

Dr. Cathy Benedict and Dr. Patrick Schmidt presented alongside PhD Candidates Kelly Bylica, Kristine Musgrove and Gabriela Ocadiz, at the 2018 Biennial NAfME Conference in Atlanta, US. Their paper titled "Connected Insularity: On the limitations and Potentials of Intercultural Events," was selected for presentation at this highly competitive conference. The work is based on an international study abroad led by Benedict and Schmidt in Guatemala. The initial project was supported by a grant from Western's International Centre, and the research connected to the project is supported by an Internal SSHRC Grant.

Dr. Benedict was also part of a panel celebrating the contributions of Paul Lehmann to the field of Music Education. She presented alongside Dr. Marie McCarthy, Dr. David Myers and Dr. Scott Schuller.

Music Education PhD candidate, Kelly Bylica also presented a poster entitled "Creative Trouble: Using Soundscapes to Challenge School Silencing," based on research that explored the role compositional soundscapes can play to open spaces for dialogue that promotes collective critical consciousness in the classroom.
---
To view past Music Education Impact stories, visit: