Chair's Message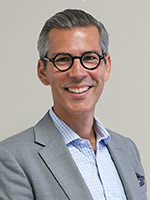 Welcome to the Don Wright Faculty of Music and to the Music Education Department! 
Music Education at Western is a dynamic enterprise led by a world-class faculty whose scholarship and practice are at the forefront of the field. Music Education at Western is known for its comprehensive programs at the undergraduate, masters and doctoral levels. Western Music Education alumni hold positions across Canada, and their work in schools, colleges, universities, community centres, and private studios, has and continues to shape the nature and quality of music education regionally, nationally and even internationally.
Today, Western has the largest full-time Music Education faculty in North America. Our faculty are experts in areas as broad as psychology, cognition, creativity, technology, policy, philosophy, community music, elementary education, jazz pedagogy, sociology, informal learning, as well as in choral and instrumental conducting and ensemble work. Our music education faculty engage in diverse, critical, and widely-recognized research and creative activity. 
Teaching is also highly valued at Western and our large music education faculty provide students with thoughtful, personal, and careful instruction and mentorship. Our course offerings and programs provide opportunities for vibrant and engaging learning experiences. In Summer 2016, for example, Kodaly Certification returns to Western. A new Musical Futures Certification is also starting in Summer 2016. PercShop is now in its second year. Music Education faculty at Western also lead the Young Winds community program and Western is host to the very successful New Horizons Adult Band program. The Music Education Seminar Series brings internationally-renowned speakers to campus (seven in its first year), providing further access to a high-quality education and personal contact with leading figures in music education.
Lastly, while delivering the outstanding education a large school of music and a leading university can provide, the Don Wright Faculty of Music and its Music Education department are also a close and caring community where collegiality, dialogue, and strong interpersonal relations are highly valued.
I hope you will visit us and experience Music Education at Western for yourself. Our door is always open!
Patrick Schmidt
Chair - Music Education
Associate Professor
Office: TC 119
Phone: 519-661-2111 x85339
E-mail:
patrick.schmidt@uwo.ca
BIOGRAPHY