Tyrone Paterson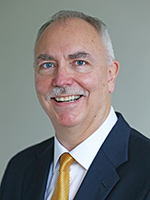 Lecturer
Opera Music Director
Symphony Orchestra Director
Office: TC 16
Phone: (519) 661-2111 x82043
Email: tpaters6@uwo.ca
Canadian conductor, Tyrone Paterson, has led many of Canada's finest ensembles including: National Arts Centre Orchestra, Calgary Philharmonic Orchestra, Edmonton Symphony Orchestra, Kitchener-Waterloo Symphony, Orchestre Métropolitain de Montréal, Orchestre symphonique de Québec, Regina Symphony, Vancouver Opera Orchestra, Victoria Symphony and Winnipeg Symphony Orchestra. He is currently Music Advisor/Principal Conductor for Manitoba Opera, a position he has held since 2005. As Artistic Director of Opera Lyra Ottawa (1998-2014), he produced over 30 productions and conducted nearly 90 performances at the National Arts Centre. Earlier in his career, he served as Music Director for the Calgary Youth Orchestra and was Resident Conductor for Calgary Opera.
Mr. Paterson made his professional orchestral conducting debut at the age of 25 conducting the Calgary Philharmonic Orchestra. He has since been hired to conduct more than 400 performances with professional orchestras and opera companies in Austria, Canada, China, Czech Republic, Germany, Italy, Poland, Romania and USA. Mr. Paterson has appeared with Canada's leading opera companies including Calgary Opera, Edmonton Opera, Hamilton Opera, Manitoba Opera, Montreal Opera, Opera Lyra Ottawa, Opera de Québec, Opera Saskatchewan, Pacific Opera Victoria and Vancouver Opera.
As an educator, he has led student ensembles for the University of British Columbia, the University of Calgary, Opera Avalon (Newfoundland), the Calgary Youth Orchestra and Western University. He began his career as a professional teacher for the Calgary Board of Education leading student orchestras, bands and choirs. Mr. Paterson was awarded the Don Wright Award in Vocal and Choral Music from the University of Calgary. He is proud to be part of the music faculty at Western University.
In addition to his extensive conducting career, Mr. Paterson is an experienced arts administrator having held several senior management positions. He has achieved the professional designation of Chartered Manager (C.Mgr.) awarded by the Canadian Institute of Management. As General/Artistic Director of Opera Lyra Ottawa, he received an Opera America BRAVO! award recognising over ten years of 'dynamic leadership'. Mr. Paterson earned a BMus degree and a Professional Teaching Certificate from the University of Calgary as well as a MSc degree in Management (with distinction) from the Aberdeen Business School at Robert Gordon University. He studied orchestral conducting at the University of Redlands and choral conducting at Westminster Choir College.