Kari Veblen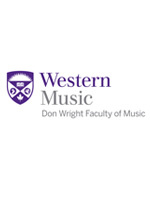 Professor
Office: TC 120
Phone: (519) 858-5459
Email: kveblen@uwo.ca
Associate professor of music education, Kari K. Veblen teaches undergraduate and graduate courses such as cultural and Canadian perspectives, music for children, research, and community music.
Before coming to Western University in 2001, she served as visiting scholar (Center for Research in Music Education, University of Toronto), research associate (Irish World Music Centre, University of Limerick), curriculum consultant to orchestras and schools, and elementary music teacher.
She earned a BA in music with minor in art from Knox College, and an MA in music and PhD from the University of Wisconsin-Madison.
A musician and educator, Veblen studies international trends in community music and writes on the intersections of music, education, the arts and society. Research and teaching have taken her through North and South America, Europe, Scandinavia, South Africa, New Zealand and Asia. Current work includes:
a 25-year fascination with transmission of traditional Irish/Celtic/diasporic musics
exploration of creative imagination through one artist's process
adult music learning in formal, informal and nonformal contexts
community music networks and individuals worldwide.
An international representative to the NAfME Adult and Community Special Research Interest Group, Veblen has served on many professional boards, including the International Society for Music Education board.
Author or co-author of four books, and numerous peer-reviewed chapters, journal articles, and conference papers, she is associate editor of the International Journal of Community Music (Intellect Press).